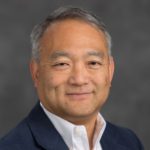 Dr. Kelvin Okamoto
CEO & Founder
Dr. Kelvin Okamoto, CEO and Founder of Gen3Bio, has 30 years managerial and development experience in polymer and plastics formulation, processing and equipment development, including 20+ years working with bioplastics. Dr. Okamoto has a BS in Chemistry from Stanford University and a PhD in Chemistry from Cornell University. Dr. Okamoto is also a registered patent agent.
Gen3Bio: MAXIMIZING THE VALUE OF MICROALGAE AS A BIOFEEDSTOCK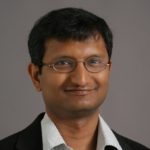 Dr. Sridhar Viamajala
Technical Advisor
Dr. Viamajala has a BS degree Chemical Engineering from the Indian Institute of Technology and a PhD degree in Chemical Engineering from Washington State University. After doctoral studies, Dr. Viamajala worked for 2.5 years at the National Bioenergy Center within the National Renewable Energy Laboratory (NREL). Thereafter, he was a faculty member in Biological Engineering at Utah State University before starting as assistant professor in Chemical Engineering at the University of Toledo in August 2009. Dr. Viamajala's primary interest is in bioprocessing for biofuel production.
Gen3Bio: MAXIMIZING THE VALUE OF MICROALGAE AS A BIOFEEDSTOCK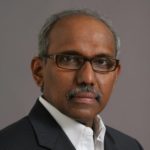 Dr. Sasidhar Varanasi
Technical Advisor
Dr. Sasidhar Varanasi is Professor of Chemical and Environmental Engineering at the University of Toledo. He received an MS from the Indian Institute of Technology, Kanpur, India in1977 and a PhD from the State University of New York (SUNY) at Buffalo in 1983. At Buffalo, he did his doctoral research in the area of interfacial phenomena under the supervision of Distinguished University Professor Dr. Eli Ruckenstein, who was a recipient of the National Medal of Science from President Bill Clinton. For his doctoral dissertation, Professor Varanasi studied electro kinetic transport phenomena in porous media.
Gen3Bio: MAXIMIZING THE VALUE OF MICROALGAE AS A BIOFEEDSTOCK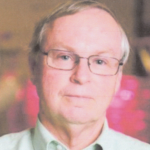 Rick Johnson
Business & Marketing Advisor
Rick Johnson is Director of Sales and Marketing for InNow and is focused on systems for improving water quality in the Midwest. Previously, Rick was Vice President of Business Development for Clearas Water Recovery, a company focused on the improvement of water quality and availability through the recovery of nutrients in municipal and industrial waste streams using photobioreactors. A graduate of the US Naval Academy, prior to joining Clearas, Mr. Johnson has held a number of senior level research and commercial development positions with several Fortune and Global 500 Corporations. Mr. Johnson has successfully identified and developed dozens of technically based partnerships across these industries on a global basis where a shared vision of mutual success is highly desired. Clearas has pilot scale photobioreactors at several locations with the US and is installing full-scale photobioreactors as part of their water treatment business at customers.
Gen3Bio: MAXIMIZING THE VALUE OF MICROALGAE AS A BIOFEEDSTOCK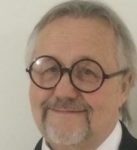 George Onik
Business & Technical Advisor
George Onik is currently Vice President of R&D for Automedia, Inc. a Florida corporation. He is tasked with the design and testing of improved bioreactor systems for the production of algal biomass. Belonging to the philosophy that large scale algae production will depend on tank based designs that control all aspects of the algae production environment; Automedia has been developing the Model 816 bioreactor for enhanced production of all types of algae. Originally from the plastic food container industry, he has been and industrial designer, plant manager, and director of computer and video engineering for the medical industry including the team leader for the use of CAD for prosthetic and orthopedic applications. Automedia has pioneered the use of continuous fermentation techniques to develop a high output bioreactor system for the conversion of flue gas and ash from coal plants into algal biomass in a fully automated, computerized, stackable, modular bioreactor design. His work history includes companies including Louisiana Plastics, Beatrice Foods, Watlow Electric, AFI Coral Gables, Hayssen Mfg. and others. www.algaecarboncapture.com
Gen3Bio: MAXIMIZING THE VALUE OF MICROALGAE AS A BIOFEEDSTOCK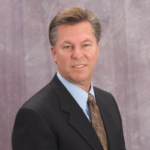 Dan Dawes
Business Advisor
Dan graduated from Purdue University with a degree in Agriculture and emphasis on Ag Economics. He promptly began his DuPont career and served in a variety of sales and marketing roles living in Ohio, upstate New York, Michigan, Wilmington, DE, and presently in Indiana. He was also a key member of the group that launched the use of Six Sigma project management in DuPont and initiated its use toward generating top line growth.He is currently an Entrepreneur in Residence at the Purdue Research Foundation – Purdue Foundry. The Foundry exists to help Purdue students, faculty and local alumni move ideas to the marketplace more quickly. It is a place to transform innovators into entrepreneurs by providing advice on entity formation, ideation, market analysis and business model development. The process and passion for the success of each company is driven by the entrepreneur and while the Foundry provides support, education and additional tools to help each client reach success. Dan is using his experience in business leadership, project management, marketing and sales to help the clients achieve their business objectives.
Gen3Bio: MAXIMIZING THE VALUE OF MICROALGAE AS A BIOFEEDSTOCK